Newcastle Have Made Formal Approach For Budding Star – Report – The Newcastle United Blog – The Newcastle United Blog
After Newcastle's dominant display on Saturday, Eddie Howe reaffirmed his desire to get at least one more addition through the door before September. The head coach said the following after the 2-0 win over Nottingham Forest:
"We've got a few weeks left to try to get the right player that will make a difference for us."
The Northern Echo's Scott Wilson is reporting that Newcastle have tabled a formal inquiry for RB Salzburg striker Benjamin Sesko. The 19-year-old hit the headlines last month when his agent posted on Instagram from Newcastle.
At the time, local journalists confirmed Sesko was on Newcastle's radar but was one of many targets under consideration. Wilson claims during a preliminary approach, Salzburg stated Sesko was not for sale.


Newcastle are now set to test Salzburg's resolve with a formal inquiry that could lead to an offer. Salzburg rate their young striker very highly and plan to rely on him heavily during this season.
Sesko has started brightly with 2 goals and an assist in 4 starts, including a cup. Last term, he managed 10 goals in 36 appearances (14 starts) in all competitions. Now could be the time to strike as he could be set for a breakout campaign.
Salzburg will drive a hard bargain and the Slovenian is tied down until 2026. To add to the difficulty, both Chelsea and Manchester United have been linked with the budding superstar.
He fits a similar profile to Hugo Ekitike, who Newcastle twice tried to land before he ended up at PSG. Sesko can lead the line or play out wide. He only turned 19 in May so his potential could be off the charts.


Who Was Newcastle's Man Of The Match In Win Against Nottingham Forest?
Mund
Aug 7, 2022 at 12:11 PM
ITUNDERASHELL/Scott
Would be a brilliant signing.
Let's hope this is a big week for us in bringing reinforcements to the team.
cleveleysbob
Aug 7, 2022 at 12:11 PM
It's a new day!
cleveleysbob
Aug 7, 2022 at 12:12 PM
And I was feeling Good! 😉
Could of sworn I'd get a 1st with that. 🙂
cleveleysbob
Aug 7, 2022 at 12:14 PM
Daft as it may seem, highlights of yesterday's game beamed across Europe + our current league position might just sway a few minds in our direction. 🙂
magicmac54
Aug 7, 2022 at 12:14 PM
Good afternoon Fellow Toon fans, i love this little video in the link, and the young lad in the video really seemed to enjoy his time in Newcastle also HWTL
https://youtu.be/ohvYMhpvUx8
cleveleysbob
Aug 7, 2022 at 12:15 PM
By the way did anyone get news of how Ekitike played yesterday for PSG? Saw a report on here last night that he was playing.
cleveleysbob
Aug 7, 2022 at 12:18 PM
Just popped back to last thread to let you know it's time to catch up.
I know everything's slower on Sunday. 😉
Munster Mag
Aug 7, 2022 at 12:20 PM
Asked my Forest buddy where they were drinking. Said they had a great time in The Forth, Town Wall and Newcastle Tap.
Seems the London Forest lads were told they were going nowhere near London that evening and the Toon fans wanted to go to some lapdancing club with them.
A great day out by all accounts. I doubt they will have a better away trip all season
Mund
Aug 7, 2022 at 12:20 PM
A lot on here thought Coady was out of reach when talking about transfers last year but he is apparently off to Goodison 😳
scott
Aug 7, 2022 at 12:22 PM
Munster
If you have a firestick & good broadband then find a build with rising tides on it!
Davas
Aug 7, 2022 at 12:33 PM
Munster
I lost my picture after the first goal for some reason and couldn't get it back
Davas
Aug 7, 2022 at 12:39 PM
Really enjoyed what I saw of the game yesterday. So good to see us actually passing the ball around and going out to win. 3 points after one game and not in the bottom 3. Things are looking up 🙂
CLINT FLICK
Aug 7, 2022 at 12:42 PM
Mund
Eeesh!
Why would anyone go, willingly, to everton.
What a fool!
Must be the money, 'cos it sure as shit ain't the football.
CLINT FLICK
Aug 7, 2022 at 12:43 PM
23 attempts 10 on target
There's where we need improvement.
WLtoon
Aug 7, 2022 at 12:45 PM
What a satisfying weekend eh, Toon won, Villa lost , and we are top 4 for the first time in yonks, yep it`s only one game but hey, what a difference a good coaching team makes.
We have started where we left off from last season, only this season we don`t have to make up ground on the rest of the league.
Only 2 players missing to complete the jigsaw for me and we will be flying.
Ile stick with my 8th place prediction but i wouldn`t be at all surprised if we make top 6 with those 2 additions, striker and attacking mid.
Off to the Toon now, pick my new suit up from Slaters then a few bevvy`s.
Enjoy your day lads n lasses
HWTL
Mund
Aug 7, 2022 at 12:45 PM
Clint
Has to be about cash mate.
We know were the best project in world football lies…
At the Cathedral On the Hill!
Mund
Aug 7, 2022 at 12:52 PM
https://m.youtube.com/watch?v=4m6tPSl04tI
Mund
Aug 7, 2022 at 12:54 PM
One to scratch off the list…
Fabrizio Romano
@FabrizioRomano
Leipzig are set to sign Timo Werner from Chelsea, here we go! Been told it will be a permanent deal and NOT loan. Werner will leave Chelsea. #CFC
First call
@Plettigoal
today, now final details being discussed – it's done, personal terms are agreed since 1 month.
The Last Jedi
Aug 7, 2022 at 1:01 PM
When a manager strongly stamps his authority ala Gerrard stripping Mings of captaincy it could backfire and he might lose dressing room
CLINT FLICK
Aug 7, 2022 at 1:05 PM
Mund
Aye
😀
CLINT FLICK
Aug 7, 2022 at 1:06 PM
Jedi
steeeeevie g finding it difficult…how sad, hey?
Not like the 2 horse race up in scotland.
Jimmy Mac74
Aug 7, 2022 at 1:07 PM
So you're trying to tell me Wolves have signed a player from Portugal…
I call BS on that one. Must be fake news.
CLINT FLICK
Aug 7, 2022 at 1:14 PM
What a difference a real coach, with a real plan, and a real team of back up coaches, with real strategies for real fitness, and a real style of play make.
Step forward: Eddie Howe & his amazing team of coaches!
Doing us proud, smashing the pundit perceptions of our players.
Toon Toon
nufc 11
Aug 7, 2022 at 1:16 PM
His agent has done wonders to raise his profile as the most sought after young player in Europe when many people outside of Germany hadn't heard of him? The agent has been hawking him around for months and Nufc will only be a last resort with a possible buyout clause included.
CLINT FLICK
Aug 7, 2022 at 1:17 PM
https://www.skysports.com/watch/video/sports/football/12667711/fabian-schar-recreates-burnley-wonder-goal-agains-nottingham-forest
😀
Munster Mag
Aug 7, 2022 at 1:22 PM
Werner is a miss but Leipzig always in with an advantage there. If none of Maddison Paqueta Diaby end up here, I wonder what secret target, a la Bruno, Eddie and Dan have up their sleeves. I'd be amazed if at least one didn't arrive.
magicmac54
Aug 7, 2022 at 1:28 PM
These two lads perfectly sum up the transformation from the old Newcastle to the New Newcastle, we really can dare to dream now, i honestly never thought i would see it in my lifetime and no doubt a lot of Newcastle fans were experiencing the same thoughts at times HWTL
https://youtu.be/DPArvsM3xB0
valle
Aug 7, 2022 at 1:35 PM
Brentford are buying a great player in Mikkel Damsgaard
Scythe
Aug 7, 2022 at 1:44 PM
Coady is a Liverpool supporter so going to Everton seems strange although with Everton's defensive crisis he'd be a guaranteed starter right away. For some reason he's fallen out of favour at Wolves although Lage seems like he's got a bit of a temper after that clash with the Leeds manager yesterday, so maybe that has something to do with it?
Scythe
Aug 7, 2022 at 1:48 PM
Going to watch the first half of yesterday's game again while I decide which game to watch at 9.30 between Leicester and Man U. With both of them struggling in their own ways I'll probably have both games on at once 😀
Scythe
Aug 7, 2022 at 1:51 PM
Valle
Brentford's Danish manager filling his team with Danes in the same way the Wolves' Portuguese manager has his little army from Portugal too.
jane
Aug 7, 2022 at 1:52 PM
2pm kick offs
Leicester v Brentford
Man Utd v Brighton
Hammarby v Sundsvall
valle
Aug 7, 2022 at 1:58 PM
Scythe
True… Remember Wenger did the same with French players?. It makes sense i guess, in the sense that they know the market from their own country better and in the case of Damsgaard, all Danes were impressed with him in the EC.
Zhongguo Geordie
Aug 7, 2022 at 1:59 PM
Wonder how long Gerrard will last. They've got great players and amazing youths coming through. Shame Stevies got half the brains and half the personality of a oranguntang. It was insanity to think he'd do well just because he beat Celtic, who were managed by Neil Lennon, a guy who being called a dinosaur would be a compliment. Still, I'd rather Gerard than Rooney if push come to shove.
jane
Aug 7, 2022 at 2:07 PM
all of Stoke's squad yesterday were from the same country
14 English
3 Irish
1 Scottish
https://uk.soccerway.com/matches/2022/08/06/england/championship/stoke-city-fc/blackpool-fc/3809103/


Who Was Newcastle's Man Of The Match In Quarterfinal Win Over Leicester?
Total Voters: 1,094
The Newcastle United Blog has been chosen as one of the best overall Newcastle blogs – click on the picture below for more information.


The following policies should be taken into consideration before commenting:
Home
Author
Contact
Advertise
Privacy
I had a major checkup on my prostate cancer in early September 2022, and it looks like the Hormone treatment I have on has become much less effective.
The treatment options are now few, and I am in the final stages of stage 4 prostate cancer.
I was diagnosed with aggressive prostate cancer (Gleason count 4+3) in April 2011, and immediately had a prostatectomy, but cancer had already spread.
I have been on Lupron injections, Xtandi medication, and Xjeva injections since then as part of the Hormone treatment.
I recently met with Professor Young Whang at the University Of North Carolina (UNC) at Chapel Hill, and he reviewed my case from the very beginning and reviewed it with his colleagues too.
The recommendation is that I go onto radiopharmaceutical therapy – which is a fairly new form of treatment introduced about 9 years ago.
My particular treatment is Xofigo, a radioisotope of radium 223 dichloride, and I get it via an infusion into the veins: I started this treatment on November 23rd – and I will have 6 infusions: one infusion every 4 weeks.
My major side effects of these treatments has been major fatigue, tiredness and general weakness.
As I have said before – It is as it is and we have to deal with it.
Neil has continued with the blog and I will contribute – when I can.
Ed Harrison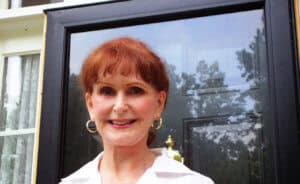 It's the noise, the passion, the feeling of belonging, the pride in your city. It's a small boy clambering up stadium steps for the very first time, gripping his father's hand, gawping at that hallowed stretch of turf beneath him and, without being able to do a thing about it, falling in love.
Sir Bobby Robson
PixFuture exclusive partner.
source