Everton Soften Stance On Gordon With Newcastle Confident Of Deal – The Newcastle United Blog – The Newcastle United Blog
Everton are expected to lessen their demands for attacker Anthony Gordon in the wake of his training strike. The 21-year-old has held out of the last three days of training to try and force a move to Newcastle according to recent reports.
The Telegraph is now claiming that Everton are resigned to losing their Academy product and will consider offers in the £40m range which is a drastic drop from the £60m they were commanding. Newcastle are believed to be willing to offer close to Everton's reduced valuation.
Fabrizio Romano reported on Thursday that Gordon had reached an agreement on personal terms with Newcastle. The Liverpool-born winger emerged last week as Eddie Howe's top target for this window after brief interest over the summer. They remain confident an agreement will be reached soon.
It remains to be seen if Chelsea reignite their interest in Gordon. The club made a concerted effort to land the England U21 international over the summer with Everton rejecting even ludicrous offers from the Blues.
There are some reports surfacing that Chelsea may now move for Gordon. Tottenham are also said to be circling. However, it appears Newcastle could lead the chase as his preferred destination.
Everton have lined up former Stoke and West Ham forward Marko Arnautovic, currently at Bologna, to replace Gordon. They will also use some of the funds to support whoever they appoint as Frank Lampard's successor.
cleveleysbob
Jan 26, 2023 at 9:40 PM
Hello.
cleveleysbob
Jan 26, 2023 at 9:44 PM
Apparently, no one has yet made an offer for Frenesda, according his current club Rio Valladolid. Everyone playing games and hard ball, but no offers – weird. 🙂
cleveleysbob
Jan 26, 2023 at 9:45 PM
Everyone still on previous page?
Ap
Jan 26, 2023 at 9:47 PM
Ajax struggling get mohamed kudus
Ap
Jan 26, 2023 at 9:48 PM
Bit sad bloggers use . on a comment page
JohnJ
Jan 26, 2023 at 9:52 PM
Will he or Won't he sign…….
Time will tell as much as I have reservations……. I have to trust Eddie's judgement!
🙂
simon376
Jan 26, 2023 at 9:57 PM
Know you cant trust anything off the twitter in the knows but Enjee think he calls himself took a picture of Gordon filling his car in Newcastle today allegedly
Ace50
Jan 26, 2023 at 9:59 PM
This player wore a go-pro while playing for Sparta Prague and scored…it looks weird: https://twitter.com/football__tweet/status/1618666027763568649?s=61&t=IrtvU_WfIugSn3fvRDhNyvqc2JSaN-sWWXZVxQOdqlU
catchy in norway
Jan 26, 2023 at 10:17 PM
Reached an agreement on terms? I thought the club had to give permission first. If not couldn't Everton do us for poaching, which is what we have done.
sparky55
Jan 26, 2023 at 10:17 PM
he runs like Mr Benn! 🙂 🙂
cleveleysbob
Jan 26, 2023 at 10:19 PM
Simon, I think that guy's famous for being a knob who mostly knows nowt. While there's always a chance it's genuine, I wouldn't draw any conclusions from any claims he makes.
I think it was Jail, who warned me off him a few years back. 🙂
cleveleysbob
Jan 26, 2023 at 10:25 PM
Catchy, not entirely sure how it works, but I think you can get a clubs permission to talk to a player and/or his representatives to see if you suit each other prior to completing with the selling club. You might need to at least have an offer on the table 1st. There's a lot of cases of players terms being "agreed" prior to completing deal between clubs. It's only poaching if you directly contact the player without the knowledge of their current club.
I don't think we'd do that.
Mister Tuff
Jan 26, 2023 at 10:31 PM
No photos on the internet of Gordon in the Toon. If he had been photographed in the Toon it would have been a scoop and hit the headlines.
Obviously not true therefore.
tomatao
Jan 26, 2023 at 10:33 PM
Upgrade on Fraser, allows us to let him leave in this window. U21 and English so good for European football and a long term plan. Would rather see diaby in black and white and hope we don't lose ASM… Thought we'd be concentrating on a player to replace wood or cover for Bruno… Surprised were in for a winger when we have 6 already
lochinvar
Jan 26, 2023 at 10:40 PM
If Gordon signs I wonder how that leaves Maddison or Tielemans feeling knowing they were in the frame at onetime.Maybe one of them still is and might also be signed, if not now in the summer.
However getting the right players now helps the squad maintain and develop its potential , no point in slipping backwards when we're on the up.
lochinvar
Jan 26, 2023 at 10:44 PM
Mister Tuff
Plenty of discreet locations between Merseyside and Tyneside to have a coffee and chat with Gordon, get his hair cut, loose the ear muffs and get a small family saloon instead of his urban tractor.
Then bring him home to meet the parents at SJP
Dean0
Jan 26, 2023 at 10:48 PM
Gordon isn't the answer for what we need, especially for the money.
We have ASM and almiron.
Midfield should be the priority, whatever the cost.
Maddison should be our number one target no matte how much it costs us, he would make a huge difference.
shaun83
Jan 26, 2023 at 10:48 PM
If it was either/or I'd much prefer Maddison tbh. I haven't seen loads of Gordon but when have I thought he's looked dangerous, but his stats are horrific, and perhaps attitude questionable but probs unfair to judge. If they are holding out for £60m and we're after a lwf I'd also rather bid that for diaby first and see if that tests the resolve. If he's eddies man though will trust in that, just not convinced
shaun83
Jan 26, 2023 at 10:52 PM
I think we were better last season with jo and Bruno cm so signing a wide player allows jo to go back, I'd still love Maddison though. I'll probably get shot for this but I also think we miss the shelvey of last season, some games he just completely controls
lochinvar
Jan 26, 2023 at 10:54 PM
Must have rejected Everton for Forest Green Rovers
No one in their right mind will take the Everton job, a poisoned chalice.
Former Newcastle United striker Duncan Ferguson has been named the new manager of Forest Green Rovers. The 51-year-old, who spent two years on Tyneside in the late 90s, is undertaking his first full-time role as a first-team manager.
jane
Jan 26, 2023 at 10:55 PM
"Ajax struggling"
in the league and this evening
https://uk.soccerway.com/matches/2023/01/26/netherlands/eredivisie/afc-ajax/fc-volendam/3799193/
lochinvar
Jan 26, 2023 at 10:58 PM
Just feels like Maddison is where we should be at. Seems like the right fit and with a level of experience we can use.
A battle hardened pro in they style of Trippier.
Would be a great fit and gives us the extra bite in midfield and more goals than Longstaff or Willock are currently providing
lochinvar
Jan 26, 2023 at 11:01 PM
Bet the Everton fans are relishing the prospect of Ralphy as Manager.
Everton's talks with Argentine Marcelo Bielsa about being their new manager have reached an impasse with former Southampton boss Ralph Hasenhuttl being considered
Ap
Jan 26, 2023 at 11:06 PM
Jane are you stalking me again?
jane
Jan 26, 2023 at 11:10 PM
"more goals than Longstaff or Willock are currently providing"
and Bruno who hasn't scored in the league since early November
Dean0
Jan 26, 2023 at 11:14 PM
Window slamming shut in 5 days and the only player we have been linked with is a mediocre Everton reject and a couple of youngsters.
If they are holding out and keeping a few signings for deadline day we are doing it extremely well.
However new signings are a must as I have said multiple times if one or two key players get injured we will drop down the league as we wont pick up points, tough to beat but don't score many goals as of late.
We need Maddison. Now. not in the summer when some other club comes in for him and snaps him up, like paqueta.
Owners need to show more ambition and splash the huge amounts of cash we have on new players. simple. we cant wait.
jane
Jan 26, 2023 at 11:15 PM
i suppose there was the small matter of the world cup much of that time 🙂
jane
Jan 26, 2023 at 11:17 PM
"Owners need to show more ambition and splash the huge amounts of cash we have on new players. simple. we cant wait."
i trust the owners even if we don't sign anyone
jane
Jan 26, 2023 at 11:17 PM
considering how well the owners have done
jane
Jan 26, 2023 at 11:21 PM
not just the owners but the respected non footballing managers the owners have brought in. they will know what they are doing.
jane
Jan 26, 2023 at 11:22 PM
"Jane are you stalking me again?"
next time i'll be insulting you 🙂
The Newcastle Armchair
Jan 26, 2023 at 11:26 PM
We don't need anyone now, have you seen our position and what we stand to win?
The market looks to be dry for everyone at the moment, unless you want to spend 90m on Mudryk
We're keeping our powder dry, and moving at the very end of the window like King Eddie has already said
We'll get one in to replace Wood before the end of the season, even if it's a loan till the Summer
The Newcastle Armchair
Jan 26, 2023 at 11:27 PM
Also why does the window always 'slam' shut
Can't it close quietly for once? It's not even a real window
jane
Jan 26, 2023 at 11:31 PM
"It's not even a real window"
i really did laugh out loud 🙂
Toonarmy of Frogs
Jan 26, 2023 at 11:31 PM
They simply don't want him.
Hope this is massive decoy and we sign a better player.
Really he's not that good.
If we have made an offer, in this instance it shouldn't be improved.
Could become good. But today? Nowt special.
Toonarmy of Frogs
Jan 26, 2023 at 11:37 PM
If he asks for a transfer he waves the signing on fee levey.
Doubt that'd happen.
So he's unhappy. But not that put out being at Everton to ask for one?
Bit like mangers who won't resign (Brucey anyone), they want their coin…
ToonDarnSarf
Jan 26, 2023 at 11:53 PM
TMA – the transfer window "slamming shut" bugs me in the same way that the media said we beat "10 man Southampton". It's just silly media speak.
Dingo®
Jan 27, 2023 at 12:05 AM
Interesting article on Gordon from the Athletic to those who subscribe (I also listen to their Pod on the Tyne, also great)
https://theathletic.com/4124280/2023/01/26/what-anthony-gordon-adds-to-newcastle/?source=user_shared_article
IrishRob
Jan 27, 2023 at 12:23 AM
I can't wait to read the shock and surprise when people realise how good Gordon is. I genuinely cant wait lol.
Not another deJong
Jan 27, 2023 at 12:25 AM
Man who used to live above a sweet shop, goes on to (potentially) manage the Toffees.




Who Was Newcastle Man Of The Match In First Leg Semi-Final At Saints?
The Newcastle United Blog has been chosen as one of the best overall Newcastle blogs – click on the picture below for more information.


The following policies should be taken into consideration before commenting:
Home
Author
Contact
Advertise
Privacy
I had a major checkup on my prostate cancer in early September 2022, and it looks like the Hormone treatment I have on has become much less effective.
The treatment options are now few, and I am in the final stages of stage 4 prostate cancer.
I was diagnosed with aggressive prostate cancer (Gleason count 4+3) in April 2011, and immediately had a prostatectomy, but cancer had already spread.
I have been on Lupron injections, Xtandi medication, and Xjeva injections since then as part of the Hormone treatment.
I recently met with Professor Young Whang at the University Of North Carolina (UNC) at Chapel Hill, and he reviewed my case from the very beginning and reviewed it with his colleagues too.
The recommendation is that I go onto radiopharmaceutical therapy – which is a fairly new form of treatment introduced about 9 years ago.
My particular treatment is Xofigo, a radioisotope of radium 223 dichloride, and I get it via an infusion into the veins: I started this treatment on November 23rd – and I will have 6 infusions: one infusion every 4 weeks.
My major side effects of these treatments has been major fatigue, tiredness and general weakness.
As I have said before – It is as it is and we have to deal with it.
Neil has continued with the blog and I will contribute – when I can.
Ed Harrison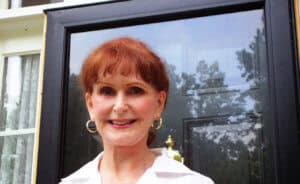 It's the noise, the passion, the feeling of belonging, the pride in your city. It's a small boy clambering up stadium steps for the very first time, gripping his father's hand, gawping at that hallowed stretch of turf beneath him and, without being able to do a thing about it, falling in love.
Sir Bobby Robson
PixFuture exclusive partner.
source