Eddie Howe Press Conference After Fulham Win – Video – The Newcastle United Blog – The Newcastle United Blog
Here is Eddie Howe's press conference after a very tough game against the Cottagers this afternoon at St. James' Park.
Newcastle won an even game with the only goal of the match from substitute Alexander Isak on 89 minutes after former Newcastle striker Mitrovic missed a penalty when he inadvertently kicked the ball twice.
Here is the FA rule on that:
If the kicker is guilty of playing the ball twice in succession an Indirect Free Kick is awarded to the defending team to be taken from the place where the infringement occurred unless the offense is committed in the opponent's goal area, in which case the free kick shall be taken from a point anywhere within the goal.
Here is Eddie Howe's press conference after the game, in which Newcastle found a way to win with an improved performance in the second half.



Who Was Newcastle's Man Of The Match Against Fulham?
Comments welcome.
Munster Mag
Jan 15, 2023 at 6:18 PM
Easy.
lochinvar
Jan 15, 2023 at 6:21 PM
Nah
You hit the keyboard twice.
Decision reversed
sparky55
Jan 15, 2023 at 6:21 PM
My MOM…Wilson…did everything but score…did three beautiful turns to produce chances abd dhouid have scored at least one…but he was real pain in the ass for fulhams defence today
sparky55
Jan 15, 2023 at 6:22 PM
Sorry…in the car driving home and 8ve got fat fingers!
Toon fans bad
Jan 15, 2023 at 6:26 PM
Only half way in the season and a long way to go. The Arse could hit a bump in the road quite easily. Manure will be a tougher test for them next week.
Munster Mag
Jan 15, 2023 at 6:29 PM
Richard Masters was with Amanda and Mehrdad at the game.
magicmac54
Jan 15, 2023 at 6:29 PM
Repost
https://youtu.be/-Mfd4E7kpvc
lochinvar
Jan 15, 2023 at 6:30 PM
Can't see Son and Kane hanging around Spurs much longer
Like Chelsea and Liverpool perhaps another one of the slimy six now feeling the change blowing in from the north wind
City will regroup, Arsenal still have to visit SJP as does ManTown.
Get Maddison and a couple of others in.
Could be an interesting few months ahead.
magicmac54
Jan 15, 2023 at 6:31 PM
Repost
Onmeedsun
Hi Mate, i totally agree with you in relation to Sean Longstaff as i think he has been outstanding for quite a while now, i`m not blinded by him missing a few sitters recently which can happen to any footballer, but very impressed by his phenomenal work rate and plugging gaps all over the pitch, he does a lot donkey work which largely goes unnoticed, but obviosly not by Eddie Howe, players like him are invaluable to any successful team mate.
Toon fans bad
Jan 15, 2023 at 6:36 PM
Decent striker that Haaland, but he's no Isak 😆
Gosforthlad
Jan 15, 2023 at 6:39 PM
Just back from the match was a wierd game atmosphere was a bit flat until the penalty.
Joelinton is a beast so glad he played head and shoulders above.
Second half we were the better team and deserved winners.
Very important win today
We won without being at our best give fiulham credit thought they were well organised today.
The redd was shite though
Just my opinion.
Onwards and upwards
sparky55
Jan 15, 2023 at 6:39 PM
Hopefully Bruno's injury will push Howe into buying Maddison or tielemens or someone of that ilk in this window…we missed him in the second half
Mister Tuff
Jan 15, 2023 at 6:41 PM
That was a tricky game and Fulham were better than expected, they had a couple of serial whingers berating the ref all the time. Willian and Pereira. Willian refusing to move when we were about to take a free kick. Ref should have booked him.
Most of ya Cockney clubs seemed to have developed this trait of complaining and berating the ref with managers going loony on the side lines.
Good sign when we get them rattled.
Mister Tuff
Jan 15, 2023 at 6:42 PM
Alexander the Great trampled the opposition into the ground.
Charlie in the Gallowgate
Jan 15, 2023 at 6:45 PM
Tough watch from the Gallowgate
Played IK but left our shooting boots at home.
Got to improve getting players into the box as time and time again we crossed the ball into the box and no one was there.
Defence sound today Pope don't think has a shot to save. Hope Bruno is not out to long as we desperately need another creator.
Drifted into our old habits of standing still and and not moving off the ball and making runs
Was totally confused with pen decision – thought it was for the initial pull back and not the Trips foul. Then the length of time it took after the foul- and can anyone tell me the length of time fro m the foul to the pen decision is added on at the end? As only five minutes extra were played
Fulham came with a game plan and it nearly paid off
My marks
Pope 7- had nothing really to do – only thing he needs to improve is his distribution
Trippier 7 – not at his best defended well got forward but his free kicks and corners were poor
Botman 8 – another class display in defending
Schar 8 .5 – pick of our defenders class today, unlucky with free kicks – kept Mitro quite. and had his passing boots on today – my MOM just
Burn 7- another excellent defensive display and showed his dribbling skills second half
Longstaff – 7.5 excellent defensive midfield display but but left his shooting boots at home
Bruno 6- did well couple of great through balls but struggled after injury – hope not out for long
Joelinton 8 – monster in midfield just behind Schars in MOM. Dis done chasing back tackled and passed if life depended on it
Willock 6.5 – thought he was the weak link today – started well but faded as game went on
Almiron – 7 full of running chased and harried but his final selelection of pass not it's best. Seems to have lost his composure in front of goal – maybe trying to hard
Wilson 8 – did well today constant menace up front but needs help. Turned his man twice or thrice got in shots away – maybe should of done better. Quick thinking to chip the ball back for the goal
Subs
Maxi 6 – frustrating today times good times bad – wish he would get further forward and sit on last man – gives option to pass to
Isak 7 – o right position at right time to score. Very deceptive in running looks slow but hell can he cover the ground – got quick feet to
Rest not really on long enough
Ref3 -lost the plot second half let Fulham off with to many fouls
Raj of Hailsley
Jan 15, 2023 at 6:47 PM
Aye, Fulham have come on leaps and bounds from the club that got chucked straight back down and are sixth for a reason. I thought a team was in for a pummelling and thought it could be them, you seen after the first ten minutes that certainly wasn't going to be the case, a 1-0 in the circumstances was an excellent result.
Ap
Jan 15, 2023 at 6:51 PM
Adama lookman doing well at atalanta. What about zapata on loan?
Ap
Jan 15, 2023 at 6:53 PM
Ben yedder scored hattrick today.
Embolo schars mate did well in world cup
jane
Jan 15, 2023 at 6:57 PM
these are the comments posted by IrishRob, Ap and Dean0 when Murphy came on. now listen to Eddie's comments in the press conference.
"Murphy on to turn the game on its head lol lol lol"
"Omg not Murphy"
"Whats murphy going to do? absolutley useless player man"
jane
Jan 15, 2023 at 6:58 PM
hello Ap 😐
jane
Jan 15, 2023 at 6:59 PM
https://uk.soccerway.com/matches/2023/01/15/france/ligue-1/association-sportive-monaco-fc/athletic-club-ajaccien/3802321/
jane
Jan 15, 2023 at 7:00 PM
https://uk.soccerway.com/matches/2023/01/15/italy/serie-a/atalanta-bergamo/salernitana-calcio-1919/3812750/
jane
Jan 15, 2023 at 7:02 PM
"What about zapata on loan?"
31 and 1 in 11 this season. we are ok up front thanks
https://uk.soccerway.com/players/daniel-zapata/33276/
9
Jan 15, 2023 at 7:03 PM
Charlie, Many thanks for your views.
Do you agree with me that Joelinton has turned into a superstar?
IrishRob
Jan 15, 2023 at 7:08 PM
BTW I was kinda kidding around, its not club sources that told me.
I showed a clip of the injury to my mate who's an orthopaedic surgeon. He'd be a little more reliable than I would at guessing.
But by all accounts he says from the video, it's highly unlikely to be ligaments, only worry would be a small fracture. But again that's highly unlikely from an inversion mechanism, while both nad outcomes are highly unlikely, they are also not impossible so bear in mind.
It's almost certainly a sprain, which can be reasonably long injury if bad, but can be very short if it's not bad. Told a week, if cautious 2 weeks mainly because it wasn't bad enough to go off straight away.
Charlie in the Gallowgate
Jan 15, 2023 at 7:09 PM
9
YES, YES, YES
Ap
Jan 15, 2023 at 7:10 PM
Jane's stalking me again. What about ben yedder jane?
If zapata was on fire this season he would be expensive. Has good record previous seasons. Lookman having decent season




How Will Newcastle Do At Crystal Palace On Saturday?
The Newcastle United Blog has been chosen as one of the best overall Newcastle blogs – click on the picture below for more information.


The following policies should be taken into consideration before commenting:
Home
Author
Contact
Advertise
Privacy
I had a major checkup on my prostate cancer in early September 2022, and it looks like the Hormone treatment I have on has become much less effective.
The treatment options are now few, and I am in the final stages of stage 4 prostate cancer.
I was diagnosed with aggressive prostate cancer (Gleason count 4+3) in April 2011, and immediately had a prostatectomy, but cancer had already spread.
I have been on Lupron injections, Xtandi medication, and Xjeva injections since then as part of the Hormone treatment.
I recently met with Professor Young Whang at the University Of North Carolina (UNC) at Chapel Hill, and he reviewed my case from the very beginning and reviewed it with his colleagues too.
The recommendation is that I go onto radiopharmaceutical therapy – which is a fairly new form of treatment introduced about 9 years ago.
My particular treatment is Xofigo, a radioisotope of radium 223 dichloride, and I get it via an infusion into the veins: I started this treatment on November 23rd – and I will have 6 infusions: one infusion every 4 weeks.
My major side effects of these treatments has been major fatigue, tiredness and general weakness.
As I have said before – It is as it is and we have to deal with it.
Neil has continued with the blog and I will contribute – when I can.
Ed Harrison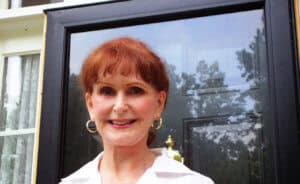 It's the noise, the passion, the feeling of belonging, the pride in your city. It's a small boy clambering up stadium steps for the very first time, gripping his father's hand, gawping at that hallowed stretch of turf beneath him and, without being able to do a thing about it, falling in love.
Sir Bobby Robson
PixFuture exclusive partner.
source